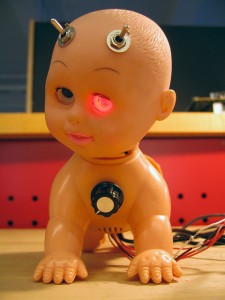 Susanna Bill's article tries to find an answer to the question, if innovation is a consequence of a creative environment or if creativity actually equals innovation. And what I find more important, while she does so, she summarizes the key ingredients of creativity as seen by three authors and thinkers, that study the issue from different ankles. They all suggest in various forms:
Time is a key influencing factor of innovation and creative climates. One, as "free" time meaning time to let thoughts and inspiration flow freely and "wait" for new connections to be made and as scheduled time, especially for innovation since driving innovation project can be very time consuming and lengthy processes.
Empowerment is strongly acknowledged, where management need s to step back and empower subordinates to decide and act.
Trust is tightly connected to empowerment and it is seen as the basis for creative work.
An article worth reading:  Can Catering for Creativity Make Innovation Happen?