Startups
Your life as a founder of a startup company feels like a roller coaster? You give your best, but there are many uncertainties. Every day you have to make decisions and think ahead of developments, but there is still so much that is unclear.
Get support when it comes to setting priorities, setting goals, and defining the next steps. I am a founder of several startups myself and my roots as an experienced mentor and coach originate "in the Valley". Together, we will look for the real customer value that you need to focus on, the first target markets, suitable partners, advisers and investors. And since money in any start-up phase is always a limiting factor, as a certified coach I offer access to subsidies from the state, the federal government and the EU.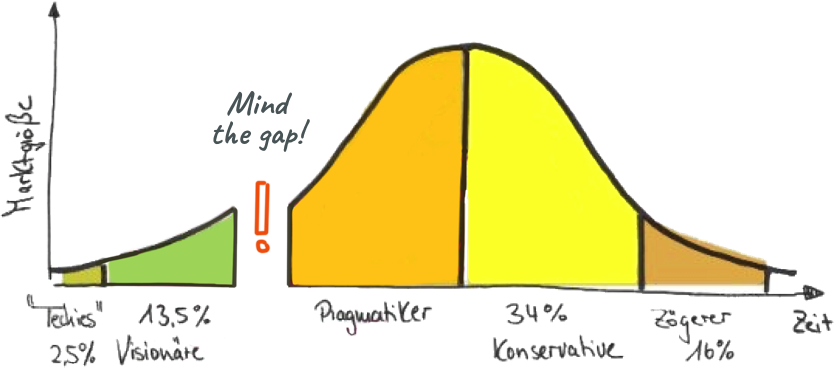 Safeguard product success
Your innovation has been successful, the new product and the new service are ready, but only a few customers are working with it. You've collected all the facts and carefully developed the product and the benefit arguments!
What's the matter?
Where's the stampede you expected?
Why is the start not successful?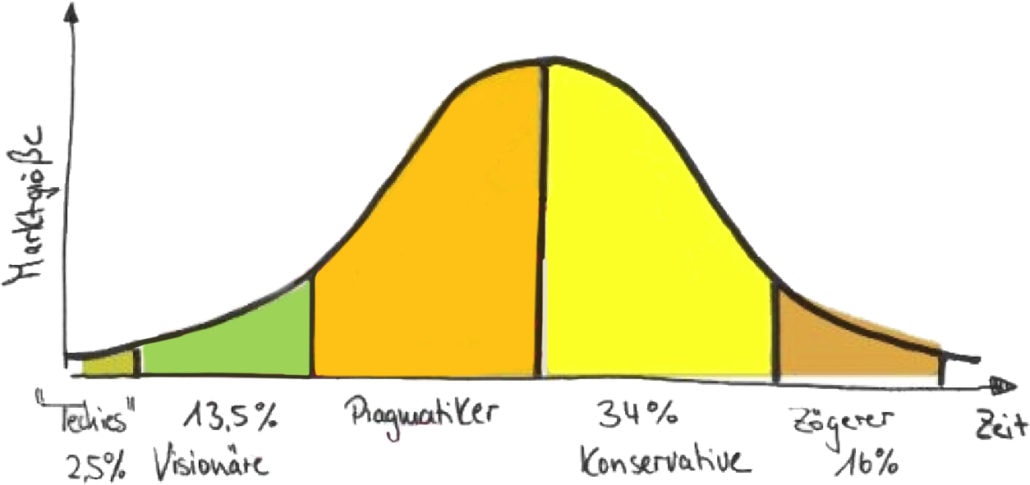 Technical innovations that sell themselves 
In the medium to long term, your success as a startup is dependent on success with pragmatic to conservative customers, because they are the norm. They vigorously weigh their benefits with costs incurred and the conversion pain.
These customers need to be understood down to the smallest detail when developing your solution.
It will take time before these customers start buying from you. These customers are looking for security, but as a startup, you can rarely offer it.  There are though the visionaries, thought leaders with big goals, who are looking for opportunities through innovative startups. You have to be able to inspire them but without letting yourself be molded by them. You must inspire very different types of customers at different times of your development phase.
Set clear priorities
Subsidies
My passion for your success
During these difficult starting times,  my team and I will support you in finding a future-oriented focus and make progress in meaningful, iterative steps, without losing courage. Take the chance out of your business idea and give your customers what they urgently need!